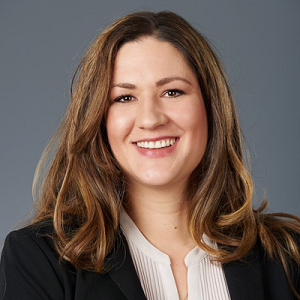 Vice President, Senior Client Administrative Manager
Lena assists with the creation of client financial plans. To create an effective plan, she helps with the research, monitoring, and maintenance needed for each client's complete financial picture. Lena also serves as the team's onboarding specialist where she ensures all accounts are being transferred as smoothly as possible and in a timely manner. She opens accounts, communicates with clients and contra firms, and keeps a close eye on the process from start to finish. Lena creates investment proposals, prepares portfolio reports and materials for client presentations, and handles many of the administrative tasks that help ensure our clients receive the concierge level service they deserve.
Lena joined Carl's team in 2014 after earning a Bachelor of Science degree in management from Park University in Parkville, Missouri. Her background in the financial services industry includes working at KeyBank in Fairbanks, Alaska.
Lena is a native of Germany and is fluent in both German and English. In her free time, she enjoys spending time with her son, traveling, and skiing. She loves to read and work on projects around her home. She has served on the board of the Keene Montessori School and is an active member with the Surry Village Charter School Parent Council.
adtrax#2786805