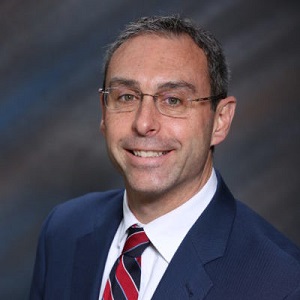 Vice President, Wealth Manager
Joshua (Josh) Houle is a Vice President and Wealth Manager at Steward Partners, overseeing the finances of many families in the community. Josh serves as the team's community connector and liaison, liberally investing his time and energy in the region. Josh's upbeat personality is well suited to building deep relationships with community members and organizations.
Josh has been serving families and business owners in the Monadnock Region in the financial services industry since 2011. Josh is certified with National Social Security Advisors and provides ongoing social security workshops to educate individuals on how to optimize retirement benefits at surrounding libraries at no cost and open to the public. Josh earned a Bachelor of Science degree in Occupational Safety from Keene State College and recently taught an investment course in its College of Lifelong Learning program.
Josh invests time in the community by serving on the boards of the KSC Alumni Association, MOCO, Silver Lake Land Trust and is the Program Coordinator for Monadnock Understands Childhood Hunger (MUCH) where he leads an effort to provide boxes of food to local area schools. As a former professional soccer player, Josh has been sharing his love of the sport with Keene youth for more than 15 years by serving as Director of Coaching for the Cheshire United Soccer Club, Assistant Coach for the KSC Men's soccer program, and currently, as the Youth Soccer Coordinator for the Keene Parks and Recreation department. Josh also enjoys playing squash and tennis, and he's an avid skier. His interests include building custom furniture and playing flamenco guitar. Josh, his wife, and their four children appreciate the many benefits of living, working, and playing in the Greater Monadnock Region.
adtrax#2786805